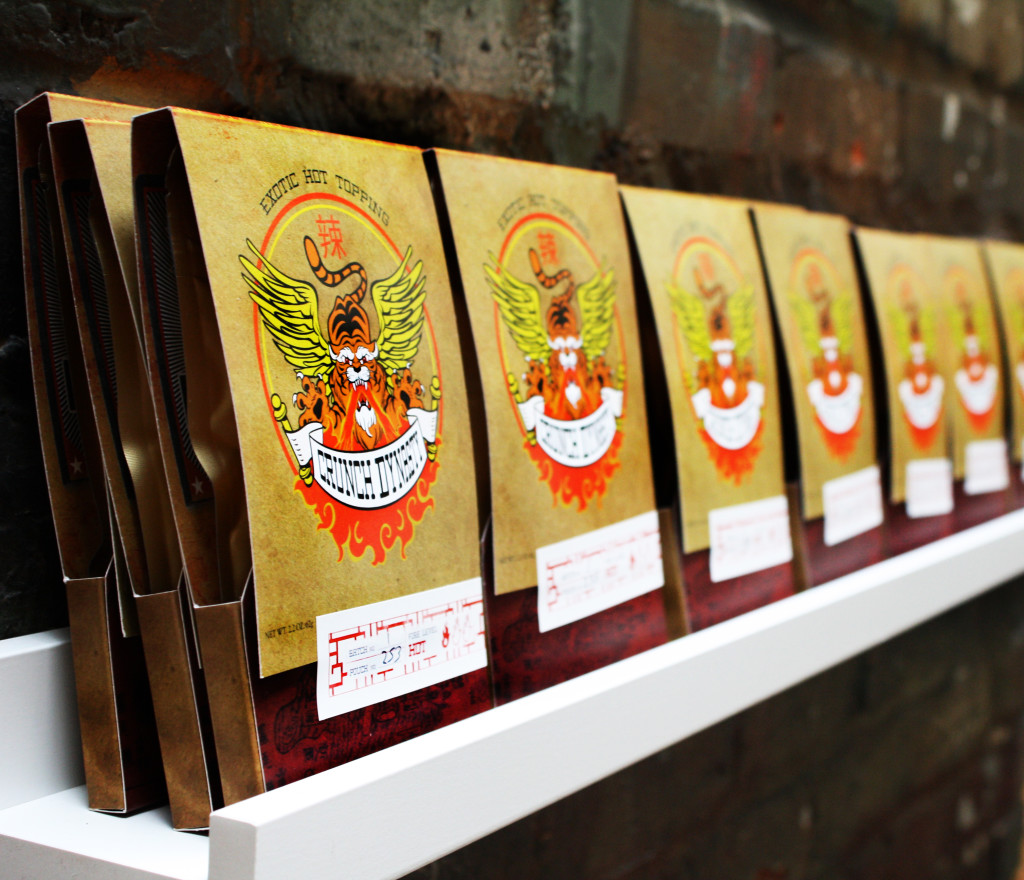 Release The Hounds is excited to announce the launch of our latest project, Crunch Dynasty. An Asian hot food topping, Crunch Dynasty is a dry blend of garlic, shallots, chili peppers, herbs and spices. The recipe was handed down in John's (RTH founder) wife's family for generations. Our branding mission was to create an identity and packaging experience as unique as the product. Development began by researching traditional and contemporary Asian food products and product design. We became a little obsessed with the bizarre and beautiful designs we discovered in the process.
We also spent many hours talking with Sifu Chef Min (John's mother-in-law), and learned the amazing legend of how the product was originally created in China thousands of years ago. "The Legend Of Crunch Dynasty" is rich with characters, drama and magical lore which was the perfect platform for our brand development.
Positioned as a premium specialty food, the identity needed to be sophisticated yet approachable. Whether a stoic portrait or random animal mark, Asian food product design has a lot of personality. Our goal was to balance sophistication and fun.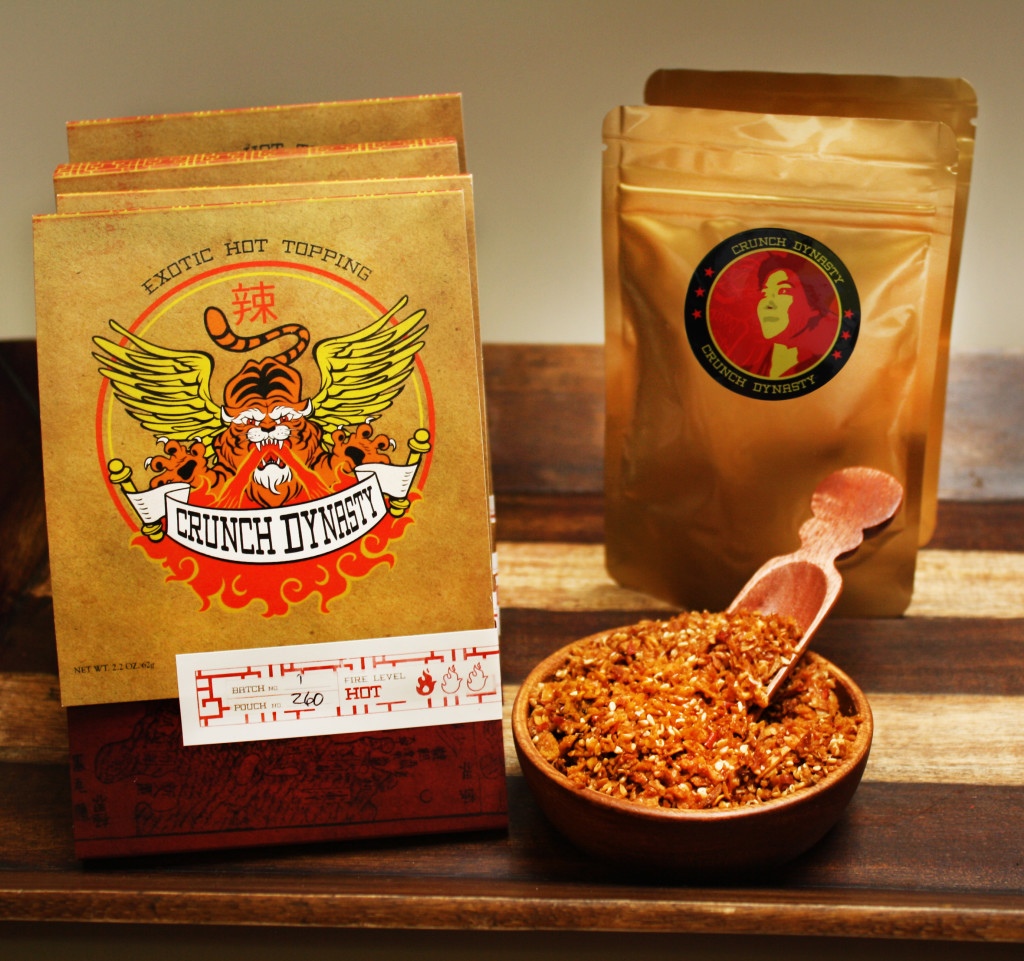 We named the product Crunch Dynasty to describe the product experience and capture the traditional Asian sensibility. The logo was based on the heroic central character from "The Legend," the Tongue Tiger. He communicates strength, confidence and heat. We sketched a few ideas and collaborated with illustrator/animator Saxton Moore to bring the Tongue Tiger to life.
We experimented with many typefaces and eventually landed on Canaveral. To achieve the crafty, imperfect feel of a handmade product, we made a few alterations. Once we had the logo locked, we began experimenting with the outer packaging. It needed to feel like it had a history – like it was once roughly packed in a wooden crate and thrown on an ancient Chinese junk to sell at market.
"The Legend" was added to the inside cover so people could dive into the brand story. The back of the pouch was used to illustrate usage. Functionally, we made the packaging lightweight because portability was a key design element. The world doesn't need another glass jar. It needed to be designed to fit easily in any cabinet and thrown into a bag for meals on the go. Inside the pouch, the product is contained in a resealable gold foil pack. On the front of the pack is an image of the Wu with the Tongue Tiger silhouetted behind her, pulling in the central logo element.
Iconic with a layered, rich story, the Crunch Dynasty brand was developed for the imagination. So, Ride the Tongue Tiger yourself and let us know what you think.