Steve Dewalle is on a quest to play the top 100 golf courses in the United States. To date, he's played 88. He writes about his experience in his blog, The Itinerant Golfer, and has built up quite a nice following. The only problem in this leisured crusade is that it's going to end in a year or so.
With thousands of pages detailing grinds around the country's best courses, Steve realized he was sitting on the makings of a new business venture. So, he hired RTH to help rebrand The Itinerant Golfer and expand the site's content strategy.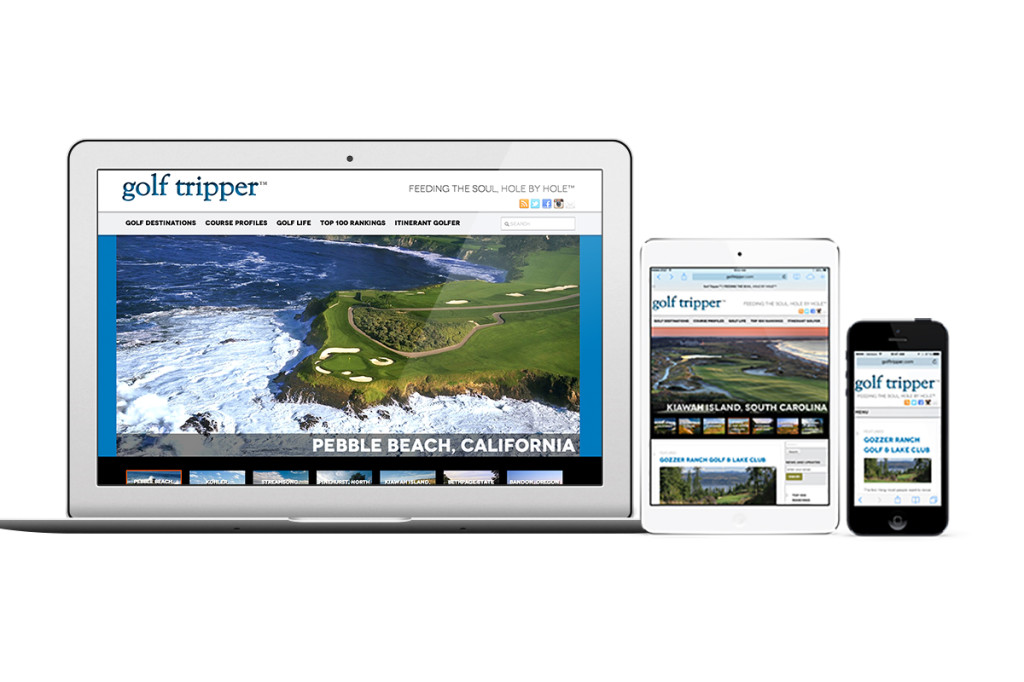 As you may imagine, Steve's audience is primarily made up of serious golfers, duffers and pros alike. They're students of the game, not weekend warriors. They plan their lives around yearly golf trips. The big difference is they prefer longer form content over a quick review. With that in mind, we built Golf Tripper™, a site featuring information about premier golf destinations. From Pebble Beach to Pinehurst, Golf Tripper™ offers an in depth look at the locations best course experiences.The new site also includes additional, relevant content ranging from golf book reviews to clubhouse specialty drinks.
The new tag line, "Feeding The Soul, Hole by Hole™" just about sums it up.
Check out the new site and follow GT on Facebook and Twitter.
Project scope: Naming. Tag Line. Content Strategy. User Experience Design. Website Design. Graphic Design. SEO. SEM.