We've been hard at work over the last few months and are proud to finally announce the website launch for our new client, The Blackburn Inn. In addition to the digital work, we've developed business cards, room key cards and other printed materials and signs for the luxury, boutique property. More to come on those elements.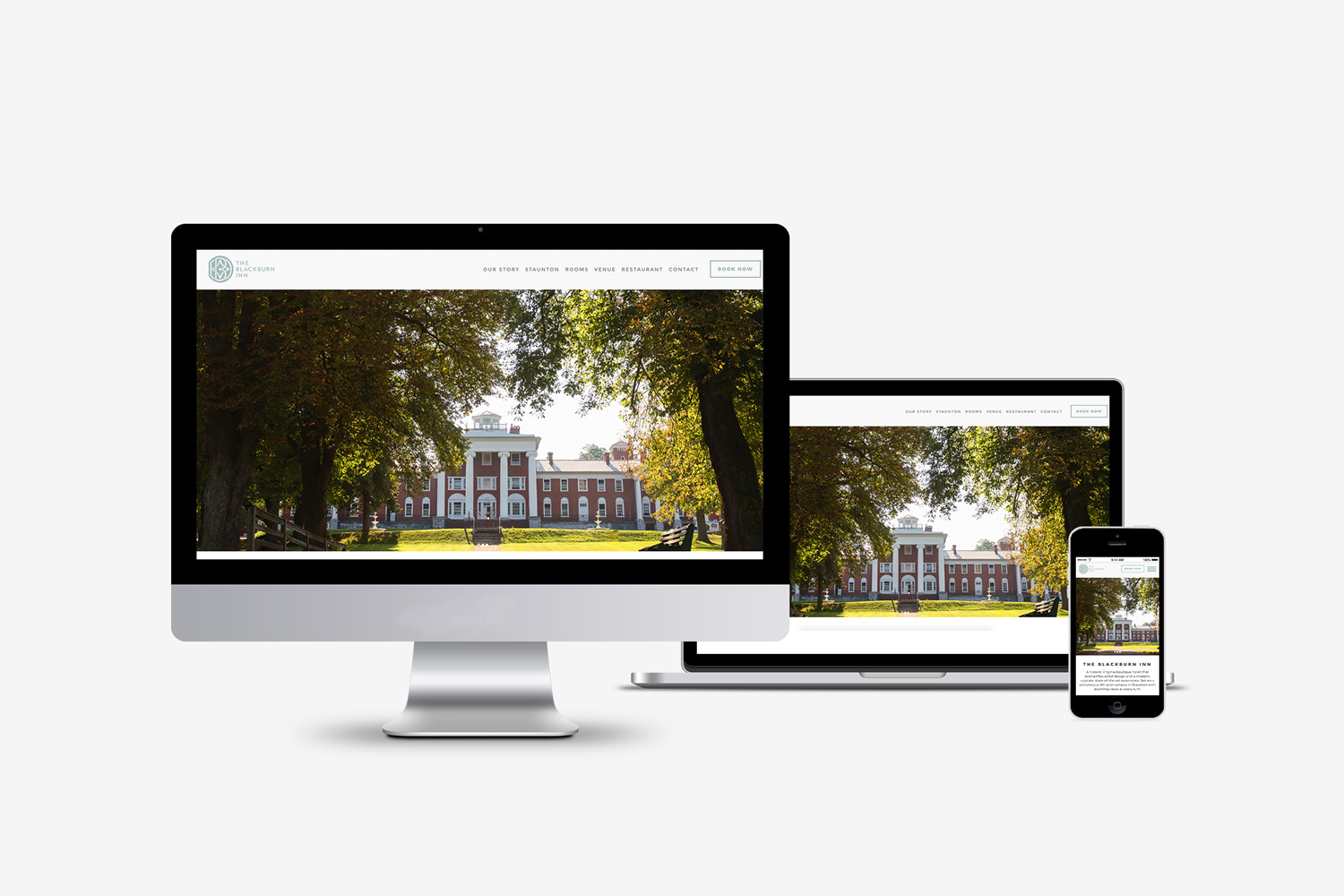 The Blackburn Inn is an incredibly fascinating property located in historic Staunton, Virginia. Originally constructed in 1828, it was envisioned and influenced by master builder and Thomas Jefferson's protégé, Thomas R. Blackburn. Blackburn was one of Jefferson's highly recruited apprentices, and according to documents recently discovered, some believe that Blackburn was more responsible for the designs and craftsmanship of Jefferson's work than previously documented.
Working on The Blackburn project has been a ton of fun for our team. The combination of a captivating story, a beautiful design foundation and passionate clients inspires us and reminds us why we do what we do.